Manual Horizontal Bandsaws
Semi-Automatic Horizontal Bandsaws
Fully-Automatic Horizontal Bandsaws
Horizontal Bandsaws
Saws UK Ltd have a wide range of industrial bandsaw machines in stock and we also offer great lead times for horizontal bandsaws through our international partners. Our range includes manual bandsaws, gravity feed bandsaws, semi- automatic bandsaws and CNC bandsaw machines, all manufactured to CE standard.
We pride ourselves on our expertise in designing and developing a custom sawing solution where standard machines will not fit the bill. Our speciality machines have been built for many leading industries, including Aerospace, Formula1, Oil and gas, and mining, where exact precision is a must. Our
manual horizontal bandsaws
include either a gravity feed or a pull-down operation, and most of our manual machines have swivel heads for mitre cuts. If you require fast, varied cuts a pull-down machine is the ideal choice, and if your sawing takes time, the gravity feed machine is recommended as the best option.
Semi-Automatic horizontal bandsaws
reduce labour by allowing the operator to clamp cut and return the saw bow with a single switch. This is often required on larger machines which would be difficult to lift manually after the material is cut.
Automatic horizontal bandsaws
can be programmed to batch saw and run overnight.
Our team are experts in all things bandsaw - give us a call today to discuss your needs and for free guidance about the best horizontal bandsaw machine for you.
Manual

Horizontal Bandsaws
Our helpful team are ready to discuss any of our machines with you -

Fully Automatic

Horizontal Bandsaws
Our helpful team are ready to discuss any of our machines with you -

Our helpful team are ready to discuss any of our machines with you -

Email Us For Bandsaw Guidance & Pricing
TYPICALLY

What do you cut? We have the machine for you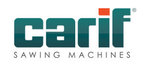 Saws UK:
Providing you with the right saw for the right purpose. We commission and we service. All backed up with a 10 Year warranty*