Industrial Circular Saw Machines For High-Precision Cuts
Pedrazzoli are manufacturers of market-leading circular saws for metal-cutting. Their premium saws are made from cast iron and are extremely hard-wearing, producing high-precision cuts and an effortless sawing solution.
Pedrazzoli saws range from standard 250mm saws to fully automated, tube-cutting systems. Pedrazzoli's semi-automatic and automatic bandsaw machines cut very quickly and with minimal noise.
We stock the Pedrazzoli saws listed below and can import more of their machines if you have additional requirements. Contact our friendly team today for free guidance, pricing and custom quotes.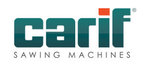 Saws UK:
Providing you with the right saw for the right purpose. We commission and we service. All backed up with a 10 Year warranty*