BELT GRINDERS
Saws UK Ltd offer selected belt grinders and gear head drills from quality European manufacturers.
The Arboga range of drilling machines has been made in Sweden for over 100 years and are still the best quality gear head drills money can buy.
HM Machinery, part of the Scantool Group is another established manufacturer of high quality metal fabrication machinery. We focus on the TAS range of belt grinders as they are a part of many workshops all over the world. Tried, tested quality fabrication machinery from Saws UK Ltd.
We own both a TAS belt grinder and an Arboga A2608 gear head drill, both of which we have used for decades without fault, so we are more than happy to offer these machines to our customers.
TYPICALLY

What do you cut? We have the machine for you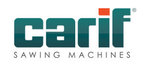 Saws UK:
Providing you with the right saw for the right purpose. We commission and we service. All backed up with a 10 Year warranty*