Saws UK is ready to help with all service issues including supply of parts, routine services and breakdowns.
We have a good stock of service items backed up by our supply chain and machine manufacturers. We have workshop facilities including our own machines and tools to make parts or to repair and modify our customers machines for special applications.
Our engineers can visit your site and if required machines can be returned to our service department for repair or modification. Saws UK is ready for the future with regular updates from our suppliers and training on new systems. We are always available to talk you through problems so you can fix the machine yourself if you wish, saving time and money.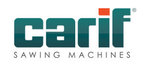 Saws UK:
Providing you with the right saw for the right purpose. We commission and we service. All backed up with a 10 Year warranty*