Pedrazzoli Brown 250
Manual pull down chop saw
The Pedrazzoli range of quality chop saws / circular saws starts with nthe Brown 250. Single mitre machine, bench mounted ( shown with optional pedestal)
Available in single speed 240v, or 2 speed 400v.
Mechanism for the rotation of head block for angled cuts up to 45° left with locking lever.
Manual vice with removable anti-burr.
Lockable switch on control panel.
Safety switch for blade drive on lever hand grip.
Blade lubrication-cooling system with electric pump.
Coolant liquid vat with extractable pump for vat cleaning.
Complete protection guard with rapid blade change system.
Bar stop with millimetric bar.
Tube 90°

Bar 90°

Tube 45°

Bar 45°

70mm

100mm x 50mm

80mm

70x50mm

200 x 2 x 32mm

37 / 74 rpm
TYPICALLY

what do you cut? We have the machine for you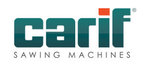 Saws UK:
Providing you with the right saw for the right purpose. We commission and we service. All backed up with a 10 Year warranty*