Pedrazzoli Brown 300 MRM
Heavy duty manual pull down chop saw
Quality Italian circular saw for solids and sections from steel, non ferrous and stainless steel sawing
Other steel chop saws available:
Brown 250, Brown 300SA, Brown AP
Rotation of the head block for angled cuts up to 45° left and right with locking lever.
Manual vice with rapid clamping and removable anti-burr (MRP version).
Pneumatic vice with removable anti-burr (MRP version).
Head tilting on adjustable self-lubricating bushings.
Emergency push button with key on control panel.
Safety switch for blade drive on lever hand grip.
Blade lubrication-cooling system with electric pump.
Coolant liquid vat with extractable pump for vat cleaning.
Complete protection guard with rapid blade change system.
Piece support arm with sliding roller.
Bar stop with millimetric bar.
Tube 90°

Bar 90°

Tube 45°

Bar 45°

80mm

120mm x 75mm

80mm

90x75mm

Manual pull down chop saw

300 x 2.5 x 32mm

43 / 86 rpm
TYPICALLY

what do you cut? We have the machine for you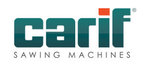 Saws UK:
Providing you with the right saw for the right purpose. We commission and we service. All backed up with a 10 Year warranty*