Alligator HD620 SAF
Double mitre bandsaw for structural beams
Heavy duty large capacity bandsaw. Double mitre to 60 degrees left and right. Ideal for heavy structural beams and sections, large solids. Don't mistake this machine for the cheap Chinese 440/450 bandsaws being sold in the UK, There is no comparison!
Massive 41mm blade with heavy rollers and large carbide blocks for guidance
Easy mitre swivel head to 60 degrees both left and right.
Full stroke hydraulic vice
Adaptive control on the downfeed system
Tube 90°

Bar 90°

Tube 45°

Bar 45°

Tube 60°

Bar 60°

500mm

620mm x 410mm

500mm

430mm x 450mm

350mm

310mm x 400mm

Semi automatic with hydraulic operation

6040 x 41 x 1.3mm

20 + 90 m/min
TYPICALLY

what do you cut? We have the machine for you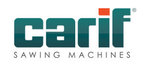 Saws UK:
Providing you with the right saw for the right purpose. We commission and we service. All backed up with a 10 Year warranty*