TMJ PP 620 DGCNC
BAND SAW WITH LINEAR GUIDEWAY
FULLY AUTOMATIC BAND SAW MACHINE WITH DOUBLE-COLUMN GUIDE, DOUBLE MITRE AND AUTOMATIC CONTINUOUS SETTING OF ANGLE AT 90°, +/- 45°, +60°
This fully automatic band saw machine with double mitre is suitable for versatile use at various cross sections, materials and frequently changed mitring for cutting of sectional steel. Stable and precision cutting due to pre-stressed roller linear guideways with a defined clearance. Precision cutting due to saw blade guidance fitted with carbide and mitre cutting technique; saw band is adjusted obliquely by 3° for cutting of sections, hollow sections, combined sections or square tubes.
Massive steel execution create the frame that guarantees a completely rigid structure and represents an extraordinarily important prerequisite for precision and quality of cutting under the best technological conditions. Ergonomic maturity and optimum price-performance ratio.
Simple central attendance and user-friendly control with a touch screen and colour graphic symbols. Design execution of the machine complies with CE standard.
Selection of programs by means of B+R (Bernecker and Reiner) colour touch screen.

Simple creation of programs and administration of up to 99 cutting programs with different lengths, a large number of pieces and angles, selection of angles from 90°, +/- 45°, +60°. The operator enters the cutting task on the screen window by means of a graphic image of the cut. Errors in entering the task are minimized, a simple and safe creation of production orders from various operators is ensured. Only good parts are programmed, waste is calculated automatically by the control. All machine functions can be centrally controlled and checked from the control panel.

Graphic image of the parts cut

Simple program administration

Network connection and router for remote diagnostics (option)

USB port for data transfer, internet connection

Feed speed selection, short cycle times

Run hour counter, for an individual order and in total

Possible semi-automatic attendance with function locking in case of the operator's failure

Saw arm consisting of a solid steel structure that travels on two pre-stressed roller linear guideways with a limited clearance.

Hydraulically controlled lifting of the saw arm with dynamic regulation of cutting pressure by means of a double-sided scanning of the rear saw blade side.

Infinitely variable hydraulic regulation of cutting pressure and feeding speed.

Permanent control of cutting force at the rear side of the saw band results in optimum proportions for every cutting operation, i. e. constant pressure at solid material and constant feed at sections.

Material identification and fast run reduction.

Unique band saw with double mitre, where the double-sided mitre can be set by a mere swivelling of the saw arm. Material clamping remains without change.

The saw blade is set to a contact surface of material in inclination of 3°, this result in optimum teeth mesh, better cutting performance, a higher quality of the cut and a slow entry and exit of the saw band at various material cross sections.

Movable guide arm of the saw blade is adjusted automatically to width of material - optimum cutting results.

Saw blade - Reversible rollers -Carbide guideways - Mechanically pre-stressed guideways

Movable guide arm of the saw blade is adjusted automatically to width of material, this result in precision and clean cut.

Smooth run of the saw blade is ensured by two heavily-dimensioned guideways with guide rollers and carbide blocks.

If saw blade overloading occurs, the saw blade slows its activity and the cutting process continues further.

Sensor monitoring tensioning wheel rotation in case of breaking of saw blade wheel stops and sensor signalling breaking of saw blade let machine to stop.

Hydraulic tensioning of the saw blade with possible manual pre-stressing and mechanical protection that guarantees a proper tensioning even in case of the system pressure fluctuation.

Motor-driven cleaning brushes located across the saw blade ensure chip removal from the saw band and increase its service life.

Built-in hydraulic aggregate with double pump and output from 8 + 2.1 dm3/min

Coolant tank, capacity approx. 100 litres

Continuous, frequency-regulated, AC, 4 kW - Drive with electronic control of minimum speed and saw blade breakage

Setting of the saw arm angle is carried out continuously by means of a frequency-regulated motor with a gearbox, chain pinion and chain.

At arm turning is sufferable tolerance for turning point 1° +/- 0,15°

Position can be read by means of a magnetic strip and clamping is made hydraulically.

Feeding length is 1400 mm per each stroke and can be repeated arbitrarily.

Slide mounted feed vice, automatic adjustment at materials with irregular surface.

Positioning output member with a frequency-regulated motor and gearbox, precision measuring toothed rod and absolute speed scanner.

Hardened grooved clamping jaws.

The feeder is guided on two linear ball guideways.

Identification of the section front edge and the rod end by means of an optical barrier.

Minimum waste length due to optimum contour of the feeder also when mitring.

Tolerance in material feeding length +/- 0,2 mm/500 mm

Tolerance in cutting plumb +/- 0,1 mm/ 100 mm

Complete electrical equipment 400 V/50 Hz

Built-in central control panel for fully automated operation

Invertor for the saw blade speed control, continuously adjustable cutting speed 10-115 m/min

Electronic safety locking in case of the cover opening

Automatic travel of machine vice

Numerically controlled angle settings

Electronic control of the saw blade creep

Automatic control of cutting cycle (clamping-cutting-lifting-releasing-feeding)

Hydraulic reduction of clamping pressure

Rapid traverse from/to the cut, with material edge identification and automatic switching over rapid and working run
CUTTING RANGE - TECHNICAL DATA
| | | |
| --- | --- | --- |
| | | |
| | | |
| | | |
| Bundle of material cutting at 90° | | |
| Flat material at 60°, right side | | |
| Flat material at 45°, right side | | |
| Flat material at 45°, left side | | |
| | | |
| --- | --- | --- |
| | | |
| | | |
| | | |
| Main motor Hydraulic motor Coolant pump motor Motor for cleaning brushes | | |
| Cutting speed, continuous, frequency-regulated from control panel | | |
| Saw arm working feed, continuous, with hydraulic control | | |
| | | |
| Coolant tank: - jet lubrication - micro-spraying equipment | | |
| Material feed, simple stroke, arbitrarily repeatable | | |
| Positioning drive, frequency-regulated | | |
| | | |
| Clamping dimension, clamping jaws of the feeding unit: | | |
| Residual piece in automatic mode | | |
| | | |
| Machine weight (without accessories) | | |
| | | |
| | | |
| | | |
Blades for this machine are available here
Carriage is £10+ VAT or FREE when you order more than 5 Blades. We accept paypal or credit and debit cards.
TYPICALLY

what do you cut? We have the machine for you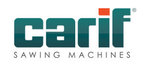 Saws UK:
Providing you with the right saw for the right purpose. We commission and we service. All backed up with a 10 Year warranty*