330 DC-CNC
CNC automatic bandsaw with 34mm blades and linear guided frame. Ball screw feed
Heavy Duty CNC Bandsaw with 34mm blade and operating on linear rails for high accuracy. Swarf auger and coolant flushing as standard with optional downfeed pressure control and over head bundle clamping. Servo feed of the moving vice for precise control on measured lengths.
Easy operation CNC control panel
Store regular jobs - switch on or off
Fully Automatic Operation
Cast iron bow, pivot and vice
Fully Automatic CNC Bandsaw

3870mm x 34 x 1.1mm

Variable 15 - 90m/min

@ 2100mm x 2000mm x 2500mm
Blades for this machine are available here
Carriage is £10+ VAT or FREE when you order more than 5 Blades. We accept paypal or credit and debit cards.
TYPICALLY

what do you cut? We have the machine for you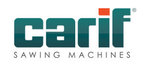 Saws UK:
Providing you with the right saw for the right purpose. We commission and we service. All backed up with a 10 Year warranty*