Carif 320 BA CNC
Fully automatic bandsaw with mitre cutting head
Top end CNC automatic bandsaw with single mitre facility in semi automatic mode. Full hydraulic operation of the vices,sawframe, top clamps and feeding carriage. Variable speed drive to cover all types of metals. 27mm blade.
Carif CNC -automatic control system
Robust base structure and castings
patented hydraulic feed regulation system
Removable swarf container at rear
Electronic material height recognition
Safety guarding of the machine during operation
Carbide guide block and heavy rollers to guide the blade accurately
Electronic display for blade speed control, height of saw frame and piece counter, qty of cuts and programming of jobs
Full range of tables available
Tube 90°

Bar 90°

Tube 45°

Bar 45°

Tube 60°

Bar 60°

275mm

320 x 230mm

200mm

185 x 220mm

130mm

120 x 220mm

Fully Automatic, hydraulic with vari speed

3025mm x 27 x 1.1mm

Variable 15 - 120 m/min
Blades for this machine are available here
Carriage is £10+ VAT or FREE when you order more than 5 Blades. We accept paypal or credit and debit cards.
TYPICALLY

what do you cut? We have the machine for you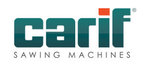 Saws UK:
Providing you with the right saw for the right purpose. We commission and we service. All backed up with a 10 Year warranty*