Alligator HD260CNC
CNC automatic bandsaw with bundle clamps and mitre swing head. Ball screw feed
The HD 260 CNC is a very compact and robust 10" vice feed fully automatic bandsaw of modern design ideally suited to compliment automatic lathes and CNC turning centres with the supply of accurately cut-off parts, as and when required. It also benefits from having a 45° swivelling head for mitre cutting, CNC controls and Hydraulic Overhead Bundle Clamping Cylinders as standard equipment.
Easy operation CNC control panel
Store regular jobs - switch on or off
Hydraulic top clamps on both vices
Fully Automatic Operation
Cast iron bow, pivot and vice
Quick mitre swivel head to 45 deg.
Tube 90°

Bar 90°

Tube 45°

Bar 45°

260mm

245 x 250mm

180mm

180 x 120mm

Fully Automatic CNC Bandsaw

2710mm x 27 x 0.9mm

Variable 15 - 90m/min
TYPICALLY

what do you cut? We have the machine for you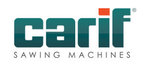 Saws UK:
Providing you with the right saw for the right purpose. We commission and we service. All backed up with a 10 Year warranty*