Alligator HD280LR
Double Mitre Bandsaw, Gravity Feed Industrial metal Cutting Bandsaw
European hi quality industrial bandsaw. Hydraulically controlled gravity feed bandsaw for cutting of solids, tubes and sections in stainless steel, mild steel, non ferrous metals and plastics with a double mitre swivel head and rotating table.
Rigid Cast Iron bow, solid Cast iron vice, swivel table and pivot.
Precision blade guidance via Carbide inserts and roller bearing set up.
Easy bow lift via counterbalance spring and lift lever.
Electric coolant pump and removable tank in base.
Graduated end stop assembly.
Tube 90°

Bar 90°

Tube 45°

Bar 45°

Tube 60°

Bar 60°

235mm

280mm x 170mm

180mm

180 x 100mm

115mm

115mm x 80mm

2710mm x 0.9 x 27mm

40 + 80 m/min
TYPICALLY

what do you cut? We have the machine for you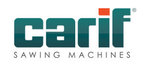 Saws UK:
Providing you with the right saw for the right purpose. We commission and we service. All backed up with a 10 Year warranty*