TMJ PP501 Semi automatic, twin column bandsaw
Heavy duty column / pillar bandsaw heavy duty construction allows for cutting of harder materials with ease. Adaptive downfeed system controls the cutting pressures. One way swivel mitre to 60 degrees. Motors equipped with thermo contact and cooling.
Column design gives rigidity during cuts
Hydraulic frame lift and clamping vice
34mm blade with variable speed drive
Massive carbide guides and roller setup allows for a straighter cut
Simple layout of electrical functions on one panel
Full stroke hydraulic vice
Graduated end stop assembly
Tools and operators manual
Tube 90°

Bar 90°

Tube 45°

Bar 45°

Tube 60°

Bar 60°

400mm

500mm x 400mm

305mm

305mm x 400mm

215mm

215mm x 400mm

Semi Automatic, hydraulic

4400 x 34 x 113mm

Variable 18 - 80 m/min
Blades for this machine are available here
Carriage is £10+ VAT or FREE when you order more than 5 Blades. We accept paypal or credit and debit cards.
TYPICALLY

what do you cut? We have the machine for you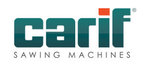 Saws UK:
Providing you with the right saw for the right purpose. We commission and we service. All backed up with a 10 Year warranty*