EV50 (E Range)
Vertical bandsaw, contour bandsaw
The EV range has been designed for general purpose metal cutting operations, with the ability to cut most plastics as well.
Hi / Low range gearbox with a frequency inverter give this machine a fantastic speed range
Distance between blade and column is 520 mm. Maximum work height is 310 mm.
Saw blade welder with annealing
variable speeds from 18 - 1050 m/min
integrated low voltage lamp
Cleaning brush on lower bandwheel
Groove table with rip fence
Safety interlock on doors
Tool kit and operator manuals
Manual with fixed tilting table

3880mm

Variable 18 - 1050m / min
TYPICALLY

what do you cut? We have the machine for you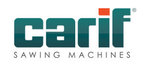 Saws UK:
Providing you with the right saw for the right purpose. We commission and we service. All backed up with a 10 Year warranty*