941S Startrite
Vertical bandsaw, Startrite bandsaw for wood
The 941S is the largest machine in the standard range. This machine boasts a 36 throat and weighs in at 700kg. The maximum blade width is 2and ceramic guides are fitted.
Also featured is a heavy duty cast iron rip fence for solid support of the timber. These machines can be manufactured to customers specification to suit a wide variety of applications and needs. The 941S is the largest capacity machine in the Startrite range with a cutting width of 910mm and a cutting height of 560mm. Because of its size and capacity the body is of an even heavier construction than the other machines in the range.
The 941S can be specified with several options. Motor power can be from 7.5 to 12.5hp, and it can be specified in single speed (timber), two speed or variable speed for special applications. Cutting height can also be extended to the customers specification. A machine built to your specification usually has a six to eight weeks delivery time.
Max Cutting Width

Under Guide

7.5 or 12.5 Kw

400v, 3 Phase
TYPICALLY

what do you cut? We have the machine for you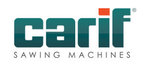 Saws UK:
Providing you with the right saw for the right purpose. We commission and we service. All backed up with a 10 Year warranty*