MACC TA 400 Circular Saw
Double mitre + compound mitre, TCT pull down saw
The MACC TA 400 is a high quality, Italian saw. It mitres left and right as well as compound mitres one way to 45 degrees. The saw has a 400mm carbide-tipped saw blade to cut non ferrous solids and sections with ease.
Shown here on the optional pedestal
Other MAC models include the TA400 S and TA400A.
400mm TCT Saw blade for aluminium
Pull down operation with manual clamping
Fully automatic or semi automatic models are also available
Tool kit and instructions
Graduated end stop assembly
Tube 90°

Bar 90°

Tube 45°

Bar 45°

60mm

100mm x 180mm

90mm

100x 150mm

Manual pull down circular saw

400mm Carbide Tipped

@2400 rpm / 3400 rpm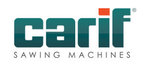 Saws UK:
Providing you with the right saw for the right purpose. We commission and we service. All backed up with a 10 Year warranty*