DoALL 3613-1
Vertical bandsaw, contour bandsaw
The DoALL contour band machines are the most
versatile machine tools available.
They will saw, file or polish aluminium, brass, copper, mild steel, tough tool steel, stainless steel and sheet metal as well as cut non metals like plastics, paper and fibrous materials.
Couple this with a competitive price and you can see why they're truly the most ideal machines for general purpose sawing operations.
One set of high speed, insert type guide blocks for bands 1,5 mm till 13 mm
One set of steel guide inserts for bands 6 mm, 10 mm and 13 mm
Soft start & dynamic brake
2.2 kW variable frequency AC drive
3175mm / 4445mm

Variable 17 - 1584 m/min
TYPICALLY

what do you cut? We have the machine for you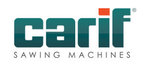 Saws UK:
Providing you with the right saw for the right purpose. We commission and we service. All backed up with a 10 Year warranty*