ACM LT16
Vertical bandsaw, Startrite 401 E, bandsaw for wood
These ACM bandsaws have been supplied from Italy to many people around the world. The Startrite 400 series being one product the company has made.
The strength of the bandsaw body allows the blade to be tensioned to 20,000psi and above when needed providing proper blade tension for accurate cutting. Because of their rigid bodies they also run at 1100 M/min, about twice the speed of a typical cheap far eastern import. This provides a cleaner, faster cut with a better finish.
Fitted with electronic braking and roller guides top and bottom, it provides the opportunity to own a precision built, high quality, European machine for the same price as some far eastern imports. At this price there is nothing to match the performance and durability.
Max Cutting Width

Under Guide
TYPICALLY

what do you cut? We have the machine for you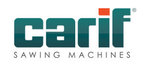 Saws UK:
Providing you with the right saw for the right purpose. We commission and we service. All backed up with a 10 Year warranty*