T-280
Roller Feed Automatic Bandsaw
The T-280 is a roller feed automatic bandsaw designed for easy processing of batches of bars, flats or tubes to length.
Compact size and conventional design make this an easy purchase for any production facility.
27mm bi-metal bandsaw blades, full coolant system includes infeed roller table.
Easy operation control panel
Fully Automatic Operation
27mm blade for good production and blade life
Hydraulic gauge for tension pressure
3670mm x 27 x 0.9mm

Variable 16 - 90m/min

@ 2100mm x 1200mm x 1200mm
Blades for this machine are available here
Carriage is £10+ VAT or FREE when you order more than 5 Blades. We accept paypal or credit and debit cards.
TYPICALLY

what do you cut? We have the machine for you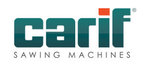 Saws UK:
Providing you with the right saw for the right purpose. We commission and we service. All backed up with a 10 Year warranty*