Pharos 220
German compact automatic bandsaw
Klaeger automatic bandsaws are constructed both for a very high number of units during three-shift operation and also for single cuts in manual operation.
The high level of reliability and precision provided by our sawing machines is achieved through the use of the best quality components and in particular through their careful assembly. That's why these machines are truly first class products. Due to their design the pharos twin-pillar series is especially suitable for particularly difficult sawing processes: providing the highest sawing performance with exceptional cutting quality. They are unique in this class of sawing machines.
High capacity COMPACT machine
Highly stable double pillar construction.
Pretensioned Rexroth linear guiding on the pillars guarantee exact guidance of the sawframe.
Material feed through recirculating ballscrew.
Length measuring system through high-resolution Siemens incremental encoder.
Feed vice with circular guides, mounted in maintenance free and wearless high pressure floating bearings.
Bilateral clamping of the feed vice.
Feed vice is open on top, the machine can be loaded from top.
Guarding of the entire feed area.
Adjustable cutting pressure regulation.
Fully Automatic CNC Bandsaw

2890mm x 27 x 0.9mm

Variable 15 - 100 m/min
TYPICALLY

what do you cut? We have the machine for you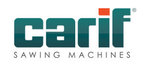 Saws UK:
Providing you with the right saw for the right purpose. We commission and we service. All backed up with a 10 Year warranty*