ISTech Easy 301 A
Scissor type band saw machine with fully automatic sawing cycle
The sawing machine ISTech Easy 301 A is supplied including all necessary equipment's to be immediately productive, obtaining excellent results. There are though some accessories that could even more increase your productivity.
Automatic NC controlled band saw machine with cutting range from -45°, 0° up to 60° right (-45° only with manual feed available)
Controller with 9 cutting programs and 99 steps each, on which it's possible to program number of cuts and length
Two speeds blade motor with special gearbox
Large diameters band wheels
Carbide band guide inserts and lead-in bearings
Adjustable head vertical stroke
Instruction manual with spare parts drawings
Coolant flush gun for an easy machine cleaning
Cutting length adjustable through encoder
Minimal lubrication system, delivers a light oil film directly on blade teeth. This option guarantees a safer working environment and a cleaner working place. This option is recommended for whose cutting hollow sections.
With this option is possible to adjust vices pressure. It is recommended to cut thin tubes.
Adjustable band speed through inverter
Allows band speed setting from 20 to 90 m/min for maximum cutting rates in a wide variety of materials.
TYPICALLY

what do you cut? We have the machine for you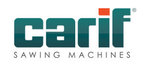 Saws UK:
Providing you with the right saw for the right purpose. We commission and we service. All backed up with a 10 Year warranty*