Alligator HD510SAF
Semi auto double mitre bandsaw for structural beams
Large jaw capacity and double mitre swing head make for an ideal machine for cutting heavy structural beams, channel and box sections. Low pivot point of the saw frame ensures a good cutting angle through the work, even on flat plate.
34mm blade with heavy rollers and large carbide blocks for guidance
Semi automatic, with hydraulic Bow lift
Easy mitre swivel head to 60 degrees both left and right.
Adaptive downfeed system (optional)
Round 90°

Square 90°

Rectangle 90°

Round 45°

Square 45°

Rectangle 45°

380mm

340mm

510 x 340mm

380mm

340mm

350mm x 340mm

Semi auto gravity feed, hydraulic bow hydraulic vice

4950 x 34 x 1.1mm

20 - 90 m/min
TYPICALLY

what do you cut? We have the machine for you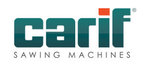 Saws UK:
Providing you with the right saw for the right purpose. We commission and we service. All backed up with a 10 Year warranty*