E-290 PD
Double Mitre Bandsaw, Manual Pull Down ( PD Model) or Hydraulic Gravity Feed Bandsaw available
Compact and robust bandsaw for cutting of solids, tubes and sections in stainless steel, mild steel, non ferrous metals and plastics with a double mitre swivel head.
Available in gravity feed as well
Rigid bow, cast iron vice, swivel and pivot.
Precision blade guidance via Carbide inserts and roller bearings.
Easy bow lift via counterbalance spring and lift lever.
Electric, high output coolant pump.
Graduated material end stop assembly.
quick action vice and rapid clamp lever
Tube 90°

Bar 90°

Tube 45°

Bar 45°

Tube 60°

Bar 60°

260mm

290mm x 200mm

180mm

200 x 200mm

150mm

150mm x 120mm

2965mm x 0.9 x 27mm

37 + 76 m/min
TYPICALLY

what do you cut? We have the machine for you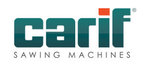 Saws UK:
Providing you with the right saw for the right purpose. We commission and we service. All backed up with a 10 Year warranty*