DoAll C-3028NC
The DoALL NC-Line is a line of machines designed and built for general purpose sawing operations both in manual or automatic mode. For ease of use these ma-chines are already equipped with a standard 2 meters roller table, chip conveyor, variable vice pressure control, double retracting index vice, worklight and toolbox.
Includes the Following standard Equipment:
PLC control for electric and hydraulic functions. Colour touch screen with alarm messages.
Variable band speed controlled by inverter and changing belt.
Idler wheel motion detector with band stall devise and band break sensor.
Shuttle type index table with support roller.
Hydraulic band tension.
Two-step half stroke index vice, full stroke front vice.
Split front vise.
Double retracting index vice.
Work height and rapid approach sensor.
Carbide inserts with lead-in roller bearings.
Nesting fixture + vertical rollers for bundle cutting.
Length setting through magnetic scale.
Variable vise pressure control.
20 jobs preset.
Automatic hydraulic chip conveyor.
Power driven band brush.
Flushing hose for machine cleaning.
Halogen work light.
One set of tools in tool box.
One roller conveyor of 2-metres
Fully Automatic, NC Controlled

3820mm x 34 x 1.1mm

Variable 18 - 85 m/min
TYPICALLY

what do you cut? We have the machine for you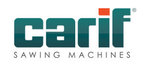 Saws UK:
Providing you with the right saw for the right purpose. We commission and we service. All backed up with a 10 Year warranty*