D-420 NC
Straight cut CNC production bandsaw with bundle clamping - 41mm blade
The D420NC is a heavy duty CNC bandsaw with a 41mm blade. Designed and built for general purpose sawing operations, both in manual or automatic mode. A colour touch screen has integrated most of the functions and is easy to use. Machines can be programmed in (almost) any language. For ease of use these machines are already equipped with a standard 2 meters conveyor table, worklight and toolbox. Machines have bundle clamping as standard equipment!
PLC control for all electric and hydraulic functions
Control panel with diagnostic messages
Variable band speed controlled by inverter
Shuttle type automatic feed and sliding work table with roller
Double retracting index vice
Work height sensor and rapid approach
Power driven band cleaning brush
Nesting fixture for bundle cutting
Length setting: magnetic scale
Flushing hose for machine cleaning
Fully Automatic, NC Controlled

4880mm x 41 x 1.3mm

Variable 16 - 85 m/min
Blades for this machine are available here
Carriage is £10+ VAT or FREE when you order more than 5 Blades. We accept paypal or credit and debit cards.
TYPICALLY

what do you cut? We have the machine for you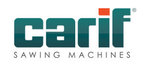 Saws UK:
Providing you with the right saw for the right purpose. We commission and we service. All backed up with a 10 Year warranty*