Pedrazzoli Brown Circular Saws
Pedrazzoli circular saws offer a premium sawing solution, with high precision engineering to provide effortless material cutting. Pedrazzoli's high-quality products range from a simple 250mm steel saw through to fully automated tube-cutting systems. Pedrazzoli also produce the Perris range of industrial aluminium saws which include pull down saws, semi-automatic machines and fully automated, carbide-tipped circular machines. Pedrazzoli's semi-automatic cutting machines are excellent if you need a fast cut and they produce minimal noise.
If you need help deciding which machine is right for you,
get in touch
for free guidance on choosing the correct saw for your needs.
TYPICALLY
What do you cut? We have the machine for you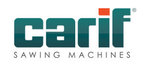 Saws UK:
Providing you with the right saw for the right purpose. We commission and we service. All backed up with a 10 Year warranty*