Klaeger is a German, family-run, saw manufacturer, founded in 1979, which supplies industrial, vertical and horizontal saws. Klaeger's Opus range features heavy duty bandsaws that can be utilised for a broad range of industries and are ideal for large sawing projects, as well as bespoke sawing solutions.
Klaeger bandsaws offer:
Sawing at high speeds with high performance
Linked machines and loading systems
Robot-controlled feeding and unloading systems
Saws for aluminium, steel, silicon, rings, engine blocks and tyres
Contact
our friendly team for guidance about the best Klaeger machine for your needs.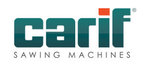 Saws UK:
Providing you with the right saw for the right purpose. We commission and we service. All backed up with a 10 Year warranty*